I put this together in about 4 hours because I wanted to see what results could be had from such a thing. First time up the SWR on 40 is 1.4:1 and on ch1 it is 1.9:1. Talked and receives just fine. More later. Gotta go back to work.
All the weird curves is my camera doing strange things again? ? ? :cyclopsani:
Materials for Quick AP:
The bottom ring assembly: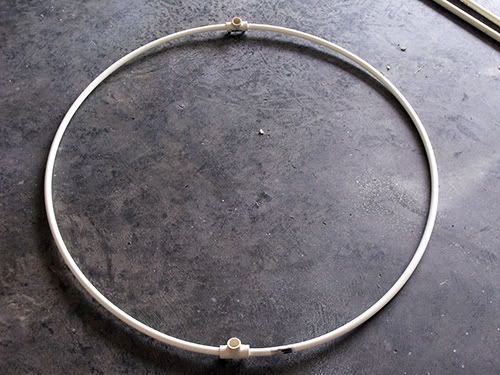 Coming together: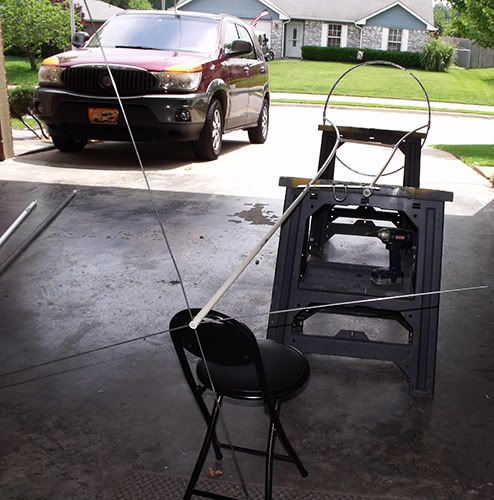 More tomorrow.
Spec sheet with measurements available on request. Too big to post, if reduced unreadable.